Why Interdisciplinary Science?
Interdisciplinary science fuses learning across the natural, clinical and social sciences.
This approach provides you with broad scientific knowledge and an understanding of how the sciences influence each other in today's world. A flexible option for students with interests across subject areas, interdisciplinary science prepares you to apply scientific methods to professional problems using multi-faceted, innovative thinking.
Learn more about the value of a degree in interdisciplinary sciences.
News
April 26, 2023
VCU held a ribbon-cutting ceremony for its 168,000-square-foot building dedicated to STEM with space for more than 10,000 students who will take up to 70 courses each semester.
Dec. 15, 2021
The 168,000-square-foot facility set to open in 2023 will feature a variety of unique learning environments.
March 10, 2021
The student- and staff-initiated group identifies traditional barriers and develops strategies to help peers overcome them.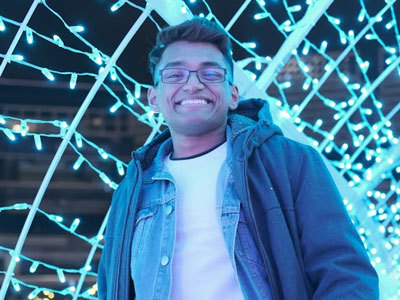 Meet Rahat
When Rahat Haque first started college, he knew he wanted to major in the sciences because he wanted to follow the premed track. Visit our 'Meet a Student' page to read more about Rahat, including the internship at the INOVA Children's Hospital and the inspiring professor that helped further his studies.